Tipple + Rose Tea Parlor and Apothecary is quietly nestled in the bustling Virginia Highland neighborhood of metro Atlanta serving afternoon tea featuring their housemade scones, light lunch bites and after dinner dessert in an antique filled modern urban oasis.
Tipple + Rose Tea Parlor and Apothecary was conceived and opened in July 2015 by musician Doria Roberts who wanted to create the ultimate urban escape. The eclectic but cozy vintage and antique filled parlor serves over 140 teas and tisanes, afternoon tea, housemade light bites for lunch, a wide array of locally made desserts and Doria's sweet and savory scones. The shop also was recently ranked third in the US by Travel + Leisure in the April 2018 issue and number one in Atlanta by EATER Atlanta..
With a focus on whole body wellness, the apothecary/retail space houses handmade and Tipple + Rose's housemade small batch bath and body products, tea making accessories, small hostess gifts and mercantile, artisanal foodstuffs, organic bulk herbs and spices and over 15 kinds of honey.
The one of a kind tea sniffing bar allows you the time and space to revel in your senses and choose the perfect blend to sit + sip or purchase by the ounce to enjoy at home.
And, if you're looking for a unique gathering for your birthday, baby or bridal showers, we have you covered with perfectly curated afternoon tea parties.
So, whether you're looking to catch up with friends or just yourself for a little "me" time, Tipple + Rose has a little something for every mood or occasion...
Phone:
678.705.7995
NOTE: Please go to the Reservation page for high tea reservations. We do not accept reservations over the phone.
E-MAIL:
TippleAndRose@gmail.com
NOTE: Please go to the RESERVATION PAGE form for high tea reservations. We do not accept reservations via e-mail.
Location:
806 N. Highland Avenue NE
Atlanta, GA 30306
(Virginia-Highland)
Hours
NEW HOURS:
MONDAYS - CLOSED
TUESDAYS - CLOSED
WED-SUN 11am-6pm

CLOSED AUGUST 25 THROUGH SEPTEMBER 1

CLOSED SEPTEMBER 14 THROUGH SEPTEMBER 25
(Last Seated Service is 30 Minutes Before Close)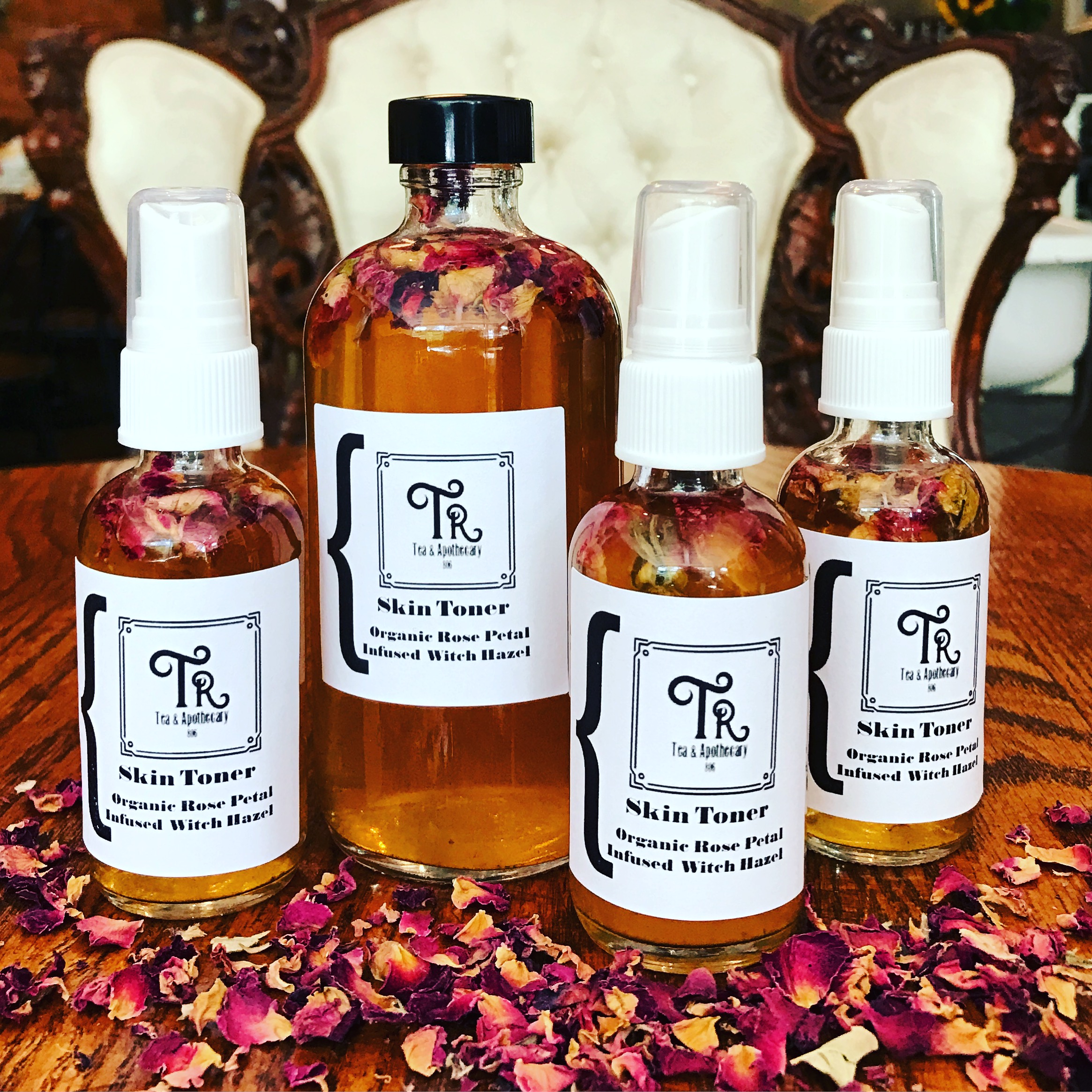 AFTERNOON TEA / HIGH TEA RESERVATION REQUEST
PLEASE READ ALL INFORMATION BELOW
BEFORE SENDING A REQUEST.
NOTE: We are CLOSED on Mondays and Tuesdays so, if you send a request on those days, you will not get a response or a call until we resume business hours later in the week. Please do not send multiple requests.
INFORMATION ABOUT BOOKING LARGE PARTIES OR PRIVATE PARTIES IS ON THE FAQ PAGE.

CLOSINGS ANNOUNCEMENTS:
WE WILL BE CLOSED AUGUST 25-SEPTEMBER 1 AND SEPTEMBER 14- SEPTEMBER 25 and WILL NOT BE ACCEPTING RESERVATIONS ON THOSE DAYS EXCEPT FOR SPECIAL EVENTS FOR THE SHOP.
PLEASE READ ALL INFORMATION BELOW CAREFULLY BEFORE SENDING YOUR REQUEST.
1. AFTERNOON TEA / HIGH TEA IS SERVED ON THE HALF HOUR ON:
SUNdayS: 12pm-3pm
WEDNESday through SATurday 11am-3pm.
WE ARE CLOSED MONDAYS + TUESDAYS.
2. RESERVATIONS ARE REQUIRED AT LEAST 24-48 HOURS IN ADVANCE DEPENDING ON THE MENU.
3. requests must be received before closing BY 5:30pm AND BY 5:00PM ON SUNDAYS FOR WEDNESDAY RESERVATIONS so we can get a credit card.
4. PLEASE DO NOT SEND YOUR CREDIT CARD NUMBER WITH THIS REQUEST for security reasons.
5. WE NO LONGER ACCEPT RESERVATIONS MORE THAN 3 WEEKS IN ADVANCE AND WE DO NOT ACCEPT RESERVATIONS OVER THE PHONE FOR ANY REASON.
6. YOU DO NOT NEED A RESERVATION TO WALK IN AND ORDER FROM THE DAILY MENU, BUT SEATING IS FIRST COME, FIRST SERVED SO THERE MAY BE A WAIT AND IT WILL NOT BE HIGH TEA SERVICE.
7. WE DO NOT ACCEPT RESERVATIONS FOR WALK-INS ORDERING FROM THE DAILY MENU.
8. PLEASE CHOOSE ONE MENU FOR YOUR TABLE FROM THE HIGH TEA MENU PAGE UNLESS SOMEONE NEEDS VEGAN, NON-CELIAC GLUTEN FREE OR VEGETARIAN. NOT EVERYONE NEEDS TO GET THE VEGAN, VEGETARIAN, ETC MENU so you are able to order a different menu for guests without those restrictions.
9. THERE MUST BE AT LEAST TWO ADULT MENUS ORDERED AT THE TABLE, WE CANNOT DO ONE ADULT MENU.
10. CHILDREN UNDER 6 (INCLUDING INFANTS) ARE NOT PERMITTED AT HIGH TEA TABLES. CHILDREN MENUS ARE FOR AGES 6-10YO. TEENAGERS ARE NOT CONSIDERED CHILDREN BUT PLEASE ADD THEIR AGES.
Your reservation is not confirmed until someone calls you to get a credit card on file and confirms a date + time.
You will get a response within 24-72 HOURS unless you send your request while we're closed or if your date is 2-3 weeks away.
Tipple & ROse
806 North Highland Avenue NE
Atlanta, GA 30306
678.705.7995
We're located in the Virginia Highland section of Metro Atlanta
There is metered paid parking on both sides of the street in front of the shop that is FREE on Sundays and two paid parking lots on the side street next to us (Greenwood Avenue).
Please check Marta.com for available public transportation routes along North Highland Avenue.
Contact Us
If you'd like to make a high tea reservation please go to the reservation page.
Please do not send reservation requests here.
For all other inquiries, please fill out the form here.
LARGE PARTY BOOKING INFO
We offer formal tea service for parties of 2-16 guests for $27.50-45.00 per person plus tax depending on the menu you choose. Menus and the reservation request form are on our the RESERVATION REQUEST PAGE ON THIS SITE.
If you have more than 16 guests, PLEASE SEE INFORMATION BELOW FOR BUY OUTS.
A maximum time span of 1 1/2-2 hours is allotted for your group. No outside food, desserts or beverages are permitted with this option and all decorations must be confined to your tables. Please refrain from bringing glitter, balloons or confetti for decorations.
Additionally, an 18% gratuity is added to parties of 6 or more.
Please note that a party of 16 is our absolute maximum for this choice.
APOLOGIES, BUT WE NO LONGER BOOK MORE THAN 3 WEEKS IN ADVANCE FOR THIS OPTION.
PRIVATE ROOM: No
ALCOHOL: No
OUTSIDE DESSERT: No
OUTSIDE FOOD: No
DECORATIONS: Yes if confined to tabletops (No glitter, confetti or balloons permitted)
CHILDREN PERMITTED: 6 and Over (Children under 6 and infants are not permitted)
LARGE PARTY BUY OUT INFORMATION

If you have a party of 17-30 guests, a buy out is required for use of the space.
Please note that 30 guests is the absolute maximum for this option.
That price is $375/hour for a minimum of 4 hours.
We have one hour to close to the public, decorate and set up, two and a half hours are allotted for your event (but you are welcome to purchase additional hours at $200/hour) and then we have one hour to clean up and re-open to the public.
PLEASE NOTE: ALL food, tea, tax, and gratuity are included in the buyout option price.
For this option a 50% deposit is required at the time of booking. Please note that a party of 30 is our absolute maximum for this choice. Though no outside beverages are permitted, outside dessert is permitted for this option and decorations can be placed throughout the space (except for the walls). Please refrain from bringing glitter or confetti for decorations.
The available times for buy outs are 2:00p, 2:30pm, and 3:00pm.
Apologies, but we do not have a private room and alcohol is not permitted since we do not have a liquor license.
If you'd like to proceed with either of these options, please go back to the RESERVATION REQUEST FORM to submit your request with an exact party size and a menu choice.
APOLOGIES, BUT WE NO LONGER BOOK MORE THAN 2 MONTHS IN ADVANCE FOR THIS OPTION AND RESERVATIONS WILL HAVE TO BE PAID IN FULL IF BOOKED 2 MONTHS IN ADVANCE.

PRIVATE ROOM: No
ALCOHOL: No
OUTSIDE DESSERT: Yes
OUTSIDE FOOD: No
DECORATIONS: Yes (No glitter or confetti, balloons okay)
CHILDREN PERMITTED: 6 and Over (Children under 6 and infants are not permitted)
What is High Tea? When is it served? How do I reserve?
WHAT IS HIGH TEA?
First, "High Tea" is a bit of a misnomer. The tea time Americans call "High Tea" is properly known as Afternoon Tea in Britain where it originated (or in France depending on who you ask!). But, we'll be using the term High Tea to avoid confusion. High Tea is actually a late day meal or "supper" served at a high (tall) table and was mostly enjoyed by the working class. Afternoon Tea is also sometimes called "Low Tea" because it's served at a low (short) table and it mostly enjoyed by the upper class..
The ritual of Afternoon Tea/High Tea has been around since the 19th century and is a cultured mid day meal taken with tea. Our service includes:
SAVORIES Traditional tea sandwiches like cucumber arugula boursin, egg salad or smoked salmon, boursin and arugula. However, we have five different menus so please check the High Tea Menu for all choices.
SCONES served with authentic clotted cream, jam, and housemate lemon curd
SWEETS like macarons, tartlettes and fresh fruit
DIGESTIV of local sorbet and local kombucha, a fermented tea drink.
CHOICE OF TEA We have a selection of over 140 teas and tisanes to choose from.
It is all served on a three tiered cake stand with vintage fine china, glassware, and table linens.
Our scones, pastry cream, lemon curd, and finger sandwiches are all housemade.
WHEN IS HIGH TEA SERVED?
The traditional time frame for Afternoon Tea/High Tea is 2:30-5:30pm, however, we serve High Tea Wednesday through Saturday starting between 11:00am-3:00pm on the half hour and on Sundays with High Tea reservations starting anywhere between 12:00pm-3:00pm on the half hour. We are closed Mondays and Tuesdays.
Saturdays and Sundays are our busiest days and we often sell out 5-8 days prior so please call as soon as you think you want to come in.
HOW MUCH IS HIGH TEA AT TIPPLE + ROSE?
Traditional High Tea is $27.50-$45 + tax per person depending on the menu you choose. Please see the menus on the High Tea Menu page for choices.
HOW DO I RESERVE MY TEA TIME?
Reservations must be made via this website at least 24 hours in advance and at least 48 hours in advance for Gluten Free or Vegan requests and some specialty menu requests. Please go to our reservation request form page and fill the form. We do not accept reservation requests over the phone.
What to expect during my visit?
If you are coming in for high tea you will have full table service and will be sent a detailed confirmation e-mail regarding your visit.
If you're a walk in customer, you will order in the back of the shop before taking a seat and we will bring your order to you and bus your table. Creamer, sugars, water, etc. is self serve in this case.
While we don't permit children under 6 (including infants) at high tea, children are welcome in the space, otherwise. Children ages 6yo-10 yo can get the Children's Menu (see High Tea Menu Page for details) Unfortunately, we do not have high chairs available and children are not permitted on the clothed vintage furniture and should be supervised at all. times.
If you are a walk in customer, seating is first come, first served and there is a one hour limit on tables from 11:00am-3:30pm on Saturdays and Sundays if you do not have a high tea reservation. There can also be a wait of 15 minutes up to an hour on the weekends if you don't have a reservation.
Please note that we cannot accommodate larger parties without reservations on the weekends and we only take reservations for high tea.
UPCOMING EVENTS
All upcoming events at Tipple + Rose and/or off site events sponsored by Tipple + Rose will be listed here.
To follow events + get notifications about reservations, please go to the EVENTS page on http://www.Facebook.com/TippleAndRose.
JOIN US TO CELEBRATE THE RELEASE OF THE DOWNTON ABBEY FILM SEPTEMBER 14 + 15. EVENTS DETAILS ARE ON OUR FACEBOOK PAGE EVENT POSTS! Check out the High Tea Menu Page on this site for menu details.
Join us for our 1st annual ayurvedic dinner + tea tasting monday, september 23 at 7pm
Menu and event details will be posted soon. Please follow the event on our Facebook page for notifications.
Join us for fondue friday!
Reservations open October 1st. Stay tuned…
mailing list + SOCIAL MEDIA
FOLLOW US ON TWITTER AND INSTAGRAM AND JOIN OUR MAILING LIST FOR ADVANCE ANNOUNCEMENTS + TICKETING FOR SPECIAL EVENTS, NEW PRODUCT AND MENU ADDITIONS, AND OUR BLOG "TEA TIME"!
Please complete the form below
Y'all. Y'ALL. So, I wanted to sleep in tomorrow because the A/C was out at our house for four days 😩 and it has bee…

https://t.co/5MAnTPLsjM
Browse our online shop for house blended teas and body products, tea brewing accessories, gift cards and more!